originally published at Health - Purple Foxy Ladies
Healthcare industry leader joins rapidly growing cost-cycle firm to accelerate the delivery of total solution platform.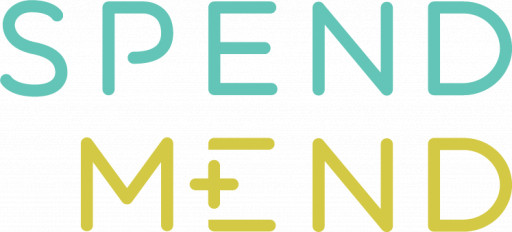 SpendMend
SpendMend
GRAND RAPIDS, Mich., May 9, 2023 (Newswire.com) - SpendMend, a leading provider of cost-cycle management solutions for the healthcare industry, announced today that Derick Elliott has joined the company as Chief Commercial Officer. In this role, Derick will oversee the company's sales and marketing efforts while leveraging his experience in healthcare, building platform solutions, and running sales organizations to package, scale, and deliver SpendMend's complete cost-cycle solution.
Derick is a medical technology commercial leader with a track record of building high-performing teams that deliver market-leading results for companies featuring large and diverse solution portfolios. He has previously served in transformational leadership roles for Stryker Corporation and Cardinal Health, including business strategy, M&A integration, and commercialization. He is recognized as a change agent who accelerates growth and helps healthcare entities improve clinical, operational, and financial outcomes.
"I am excited to join SpendMend at such a critical time for the healthcare industry," said Derick. "I am passionate about leveraging technology and data to drive innovation and deliver patient-centric solutions. I am thrilled to join a team that is dedicated to improving financial performance for clients while maintaining an unwavering focus on patient care."
Dan Geelhoed, CEO of SpendMend, added, "We are thrilled to have Derick join our team. He brings a wealth of experience and expertise in healthcare and will be instrumental in driving innovation at SpendMend. We are committed to helping healthcare organizations tackle the challenge of dark data in their supply chain and Derick's experience will be invaluable in that effort."
Steve Rogers, Managing Director at Morgan Stanley Capital Partners, added, "Derick has a demonstrated track record of success in the healthcare industry, and we are excited to see how he will seek to leverage his experience to drive growth and innovation at SpendMend. We are confident that Derick's leadership and strategic vision will help to propel SpendMend to even greater heights."
About SpendMend
SpendMend is the leading provider of tech-enabled, cost-saving solutions in the healthcare industry. By combining data, proprietary technology, and analytics with healthcare expertise, SpendMend partners with healthcare networks to illuminate dark data and expose hidden costs in meaningful ways. The company's mission is to help its clients improve patient care through innovative cost-saving solutions.
Contact Information:
Kylee Savage
Marketing Manager
ksavage@spendmend.com
616-257-8331
Original Source:
SpendMend Welcomes Derick Elliott as Chief Commercial Officer