originally published at Health - Purple Foxy Ladies
A new food truck and beer pavilion located at the Veterinary Referral Center of Central Oregon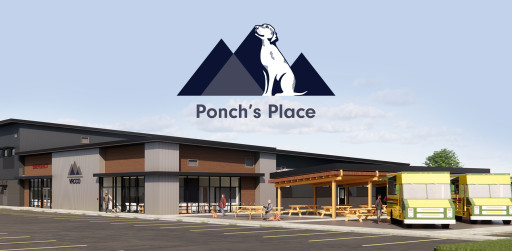 Ponch's Place
Food Truck and Beer Pavilion at VRCCO
BEND, Ore., July 7, 2023 (Newswire.com) - The Veterinary Referral Center of Central Oregon (VRCCO) is breaking from the traditional expectations of a referral or emergency veterinary center by doing something surprisingly obvious. Named in memory of VRCCO's four-legged Chief Morale Officer, Ponch's Place will serve as a gathering place for the people of Bend to enjoy food, drinks, and help VRCCO continue to make connections within the community. An expert at making lasting bonds and bringing a smile to people's faces, dedicating this space to Ponch's memory made perfect sense. Ponch's Place will have room to house four food trucks as well as a beer pavilion.
Located in Bend, Oregon, VRCCO is quietly establishing itself as one of the nation's top centers for advanced pet care. Operations manager Michael Fifer states, "Our vision is to build a world-class organization. We understand that nobody wants to see the vet, particularly when it comes to complex cases and emergencies that can be emotionally draining and time-consuming. For that reason, we have always challenged ourselves to deliver a positive journey regardless of the circumstance or outcome." This is why VRCCO came up with the idea for Ponch's Place to complement the new state-of-the-art veterinary facility currently under construction.
With as much as we all have going on, it feels great that there is still an organization out there looking to ease the stress associated with a sick or injured pet. It will be exciting to see what other surprises VRCCO has in store for its pet parents, and as they like to call them, "patient-guests".
The Veterinary Referral Center of Central Oregon was originally founded in 2018. They see patients with advanced or emergency medical conditions from the entire Pacific Northwest. VRCCO is the only 24/7 emergency veterinary facility in Central Oregon in addition to having board-certified doctors in Dermatology, Internal Medicine, Medical Oncology, Surgery, and Ophthalmology.
VRCCO is currently searching for the best food trucks to be part of Ponch's Place. For more information, please contact David Schmidt via email at dschmidt@vrcvet.com.
Contact Information:
Ryan Ronan
Marketing Manager
rronan@vrcvet.com
541 210 9200
Original Source:
Ponch's Place: Coming to Bend, OR