originally published at Sport Archives - IGP Beauty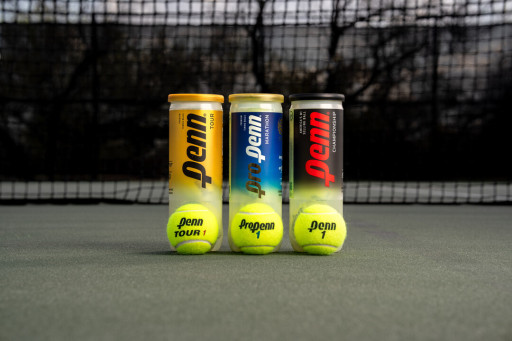 A fully environmentally friendly ball can thanks to its new features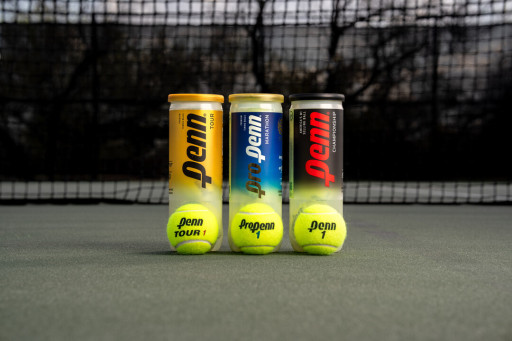 Penn Tennis Balls
New Penn tennis ball cans
PHOENIX, August 23, 2023 (Newswire.com) - Penn, America's #1 selling tennis ball brand sold by the HEAD USA Inc. racquet sports company, is announcing today that its tennis balls just got a whole lot more attractive - through improved recyclability and faster biodegradability of their cans.
Penn tennis ball plastic cans have been enhanced to be more efficiently recycled. The new design includes a shorter removable sleeve (covering two-thirds of the can instead of the full can), which means less ink is used and it can be more easily separated by automatic waste separation technology.
The new cans also have another environmentally friendly feature. Because approximately 90% of all plastics end up in landfills, rather than get recycled, the biodegrading process is particularly important. Most plastics take hundreds of years to break down, but Penn is injecting an organic additive produced by Midori Bio Inc. into its new PET cans and plastic lid caps. So, if the cans are not recycled and end up in a landfill, they will break down within only 3-5 years.
Jeff Ratkovich, Senior Business Manager for Penn Tennis, said, "Tennis balls are an integral component in the sport of tennis, and we have to be socially responsible, so it's absolutely appropriate that we are making our ball cans and lids more recyclable and environmentally friendly.
"Our first priority is to promote and encourage the tennis-playing community to recycle their discarded packaging, but we also understand that most of these materials are destined for landfills. So we're cutting down the biodegrading time by partnering with Midori Bio and incorporating their pioneering organic additive in our new ball cans and plastic lid caps. It is the responsible thing to do."
The new ball cans and lid caps will soon start replacing Penn's current recognizable cans on tennis courts across the U.S. and Canada. Pro Penn Marathon and Penn Tour premium balls have already started hitting shelves, Penn Championship cans are due out later this year, and the remainder of Penn's ball range is scheduled to hit stores in 2024.
Unlike some other biodegradable products which require specialized environments to degrade, Penn ball cans are consumed (as a food source) by microbes in local landfill sites. The Midori Bio additive allows the buried cans to expand with ground moisture, attracting microbes to the plastic which treat it as food, thereby eating it and breaking down the chemical bonds of the plastic faster. For more information on this biodegradation technology, please visit midori-bio.com.
Ratkovich added, "For us, the performance of the product is paramount, and it goes without saying that the Penn balls themselves remain unchanged. It's a case of: same great ball - better packaging. As a company, we are committed to improving our operational sustainability, and as part of this effort, we're delighted to make it easy for tennis players to dispose of their Penn tennis ball cans with a clear conscience. For us, this is another important step towards greater sustainability."
Contact Information:
Allison Barnett
Brand Manager HEAD North America
abarnett@us.head.com
602-447-2324
Original Source:
Penn's Commitment to Sustainability Shown in Environmentally Improved Tennis Ball Can
The post Penn's Commitment to Sustainability Shown in Environmentally Improved Tennis Ball Can first appeared on RSVTV news.
Sport - RSVTV news originally published at Sport - RSVTV news
The post Penn's Commitment to Sustainability Shown in Environmentally Improved Tennis Ball Can appeared first on IGP Beauty.