originally published at Health - Purple Foxy Ladies
SpendMend recognized in the MiBiz 2022 M&A Deals and Dealmakers Awards for drawing strategic investments from several prestigious investors.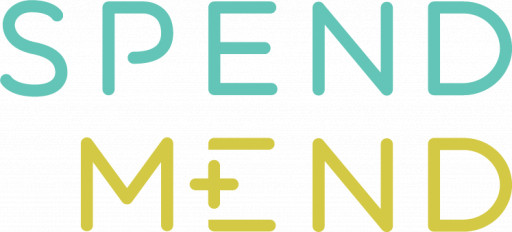 SpendMend
SpendMend
GRAND RAPIDS, Mich., March 1, 2023 (Newswire.com) - SpendMend, a leading provider of cost-saving solutions for the healthcare industry, today announced the company has been recognized by MiBiz as having completed the top deal in healthcare in 2022. This recognition was based on SpendMend securing major investment from Morgan Stanley Capital Partners, as well as two major U.S. health systems, including the venture capital arm of Corewell Health and Memorial Hermann. MiBiz is a premier source for business news in West, Southwest, and Central Michigan.
"For the last 10 years, MiBiz has hosted the M&A Deals and Dealmakers Awards to showcase the best business practices the region has to offer and to demonstrate how West Michigan punches well above its weight class," said MiBiz Editor Joe Boomgaard. "Chosen by an independent panel of judges, this year's class of winners includes innovators, creative thinkers, hard workers, and people who are helping our economy continue to evolve, grow and thrive. Congratulations to SpendMend for winning the highly competitive healthcare deal award."
SpendMend's innovative cost-savings solutions have helped healthcare providers across the country to illuminate dark data throughout their cost cycle, providing the necessary visibility to recover lost profits, prevent future payment errors, reduce costs, optimize financial processes, and improve efficiency. With a team of experienced professionals and advanced technology, SpendMend delivers effective solutions and exceptional customer service that delivers real results.
"Receiving this award is a tremendous honor for SpendMend and our team," said Rob Heminger, President & COO of SpendMend. "We are funneling all the momentum from our strategic deals and our steep growth into delivering meaningful cost-savings solutions to help our healthcare clients continue to deliver excellent patient care."
SpendMend CEO Dan Geelhoed added, "Grand Rapids-based Miller Johnson's M&A team has been instrumental in providing guidance through our various M&A pursuits over the years."
MiBiz will celebrate all the winners in person on Wednesday, March 1, 2023, at McKay Tower in downtown Grand Rapids, MI.
About SpendMend
SpendMend is the leading provider of tech-enabled, cost-savings solutions in the healthcare industry. By combining data, proprietary technology, and analytics with healthcare expertise, SpendMend partners with healthcare networks to expose hidden costs and improve them in meaningful ways. The company's mission is to help its clients improve patient care through innovative cost-savings solutions.
Contact Information:
Kylee Savage
Marketing Manager
ksavage@spendmend.com
616-257-8331
Original Source:
MiBiz Names SpendMend Deal Tops in Healthcare