originally published at Health - Purple Foxy Ladies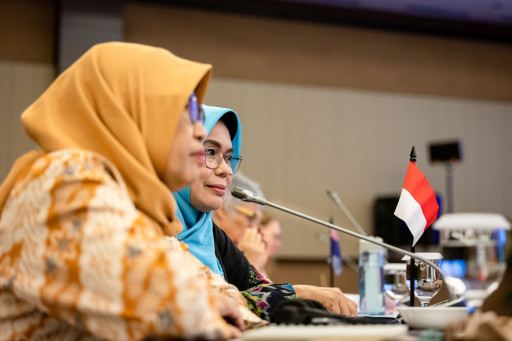 ICM Congress \u2014 Day 1
Indonesian Midwives participate in the 33rd ICM Triennial Council meeting in Bali.
THE HAGUE, Netherlands, June 8, 2023 (Newswire.com) - The International Confederation of Midwives (ICM) is excited to announce that the 33rd ICM Triennial Congress will take place in Bali from 11-14 June 2023. The event will bring together over 2,300 midwives, maternal health advocates, and healthcare professionals from around the world to share knowledge and best practices and to celebrate the crucial role of midwives in improving maternal and newborn health.
According to a recent study by the World Health Organization (WHO), one woman dies every two minutes from pregnancy or childbirth-related complications globally. This alarming statistic highlights the urgent need to invest in maternal healthcare and the critical role of midwives in ensuring safe and healthy childbirth, but also in providing essential reproductive health services.
"The 33rd Triennial Congress is a unique opportunity to bring together midwives from all over the world to collaborate and share evidence-based practices and experiences," said Dr. Franka Cadée, President of the ICM. "We are delighted to be able to bring everyone together again after the pandemic, and we hope to raise awareness of the critical role of midwives in the reproductive health of women, gender-diverse people, and families globally."
The Congress will feature plenary sessions, interactive workshops, and poster presentations covering a wide range of topics related to midwifery, including maternal and newborn health, family planning, and midwifery education and regulation. Participants will have the opportunity to network with colleagues from around the world and share their knowledge and experiences. It will also provide a platform for midwives to advocate for increased investment in the profession and to advance midwife-led education and integration into health systems worldwide.
"Together with all midwives in Indonesia, it is an honour to host this sharing and learning session, especially with the charm of the island of Bali, whose nature, culture, and beauty are nothing short of inspirational," said Emi Nurjasmi, President of the Indonesian Midwives Association and ICM Board Member representing Southeast Asia. "With delegates, speakers, and exhibitors from around the world, this Congress is designed not only to support the growth of the midwifery profession, but also to encourage midwives and women to come together, build relationships, grow ideas, and identify pathways for advancement."
For more information about the 33rd ICM Triennial Congress, please visit the Congress website at https://midwives2023.org/.
ICM is pleased to provide complimentary media passes to journalists interested in covering the Congress. Submit a request for accreditation of media representatives at the link below:
https://midwives2023.org/media/
The International Confederation of Midwives is an international, accredited non-governmental organisation that supports, represents and works to strengthen professional associations of midwives throughout the world.
Contact Information:
Daniela Drandic
Head of Communications
d.drandic@internationalmidwives.org
Original Source:
International Confederation of Midwives to Host Thousands of Delegates at Its 33rd Triennial Congress in Bali