originally published at Health - Purple Foxy Ladies
2022 Annual Report Exemplifies Global Collaboration for Resilience in Healthcare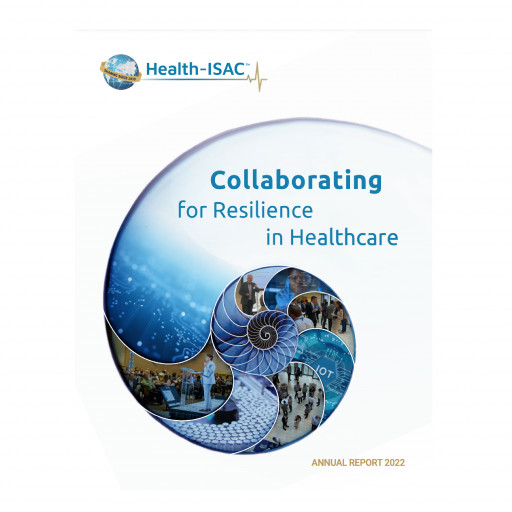 Collaborating for Resilience in Healthcare - 2022 Annual Report
Nautilus shell with healthcare, cybersecurity and Health-ISAC event photos inside the chambers
ORMOND BEACH, Fla., April 3, 2023 (Newswire.com) - Health-ISAC, a nonprofit, member-driven organization, has released its 2022 Annual Report, capturing the value it delivers to the global healthcare security community.
The report highlights the many important services delivered over the year, including developing a customized exercise program, publishing its first Annual Threat Report, devoting resources and expertise to Medical Device Security, and producing 275 Targeted Alerts, 87 Threat Bulletins, 144 Vulnerability Bulletins and 197 Finished Intelligence Reports among other vital information. In addition, Health-ISAC shared over 21,000 highly curated Indicators of Compromise (IOCs) and 2 pre-public vulnerability notifications with its members.
"The 2022 Annual Report reflects the commitment to fulfilling our mission of advancing physical and cyber resilience in the global healthcare community," says Denise Anderson, President and CEO, Health-ISAC. "I'm pleased to share the numerous and amazing accomplishments we have made as an ISAC and as a community over the past year. We truly are individual organizations coming together for the good of all."
The publication is a quick read and documents relevant numbers, activities, threat operations, and events undertaken in 2022 as well as top incidents and vulnerabilities covered over the year. To learn more and download the report, go to https://h-isac.org/health-isac-2022-annual-report-exemplifies-global-collaboration-for-resilience/.
ABOUT HEALTH-ISAC
Health-ISAC — a nonprofit, private sector, member-driven organization — plays an essential role in providing situational awareness around cyber and physical security threats to the Healthcare Sector so that companies can detect, mitigate and respond to ensure operational resilience. Health-ISAC connects thousands of healthcare security professionals worldwide to share peer insights, real-time alerts, and best practices in a trusted, collaborative environment. As the go-to source for timely, actionable, and relevant information, Health-ISAC is a force-multiplier that enables healthcare organizations of all sizes to enhance situation awareness, develop effective mitigation strategies, and proactively defend against threats every single day.
Contact Information:
Julia Annaloro
Marketing and Communications II
contact@h-isac.org
+1-321-593-1470
Original Source:
Health-ISAC Reached Over 8,000 Global Healthcare Security Professionals in 2022 With Targeted Alerts, Indicators, Intelligence Reports and More