originally published at Health - Purple Foxy Ladies
Device Will Be Critical in Aiding Patients Suffering From COPD

Accuhealth
Accuhealth, the leader in Remote Care
MCALLEN, Texas, August 7, 2023 (Newswire.com) - Accuhealth, a leading provider of remote patient monitoring and chronic care management solutions, proudly announces the introduction of the world's first cellular-connected peak flow meter (PFM). This transformative technology aims to revolutionize at-home healthcare management for individuals living with chronic obstructive pulmonary disease (COPD).
COPD is a widespread global health issue and the third leading cause of death worldwide, impacting more than 15 million Americans. This severe respiratory condition can dramatically reduce the affected individuals' quality of life. Accuhealth is committed to making healthcare more accessible and providing tools that empower patients to monitor and manage their health more effectively.
PFMs are user-friendly devices that allow patients of any age to easily check their lung function in real time. While spirometers tend to be handled in a physician's office due to their complexity, PFMs provide immediate feedback on any lung function changes. The PFM devised by Accuhealth utilizes cellular connectivity to securely record readings on the patient's electronic health record, thus removing the need for manual data entry. The valuable data generated helps healthcare providers gain essential insights into their patient's health and intervene in a timely manner when required, averting unnecessary hospital admission. The portability of the device further bolsters its ease of use.
The Global Initiatives for Chronic Obstructive Lung Disease (GOLD) guidelines recommend measuring forced expiratory volume (FEV1) by spirometer annually. Physicians already perform spirometry tests annually in their offices. Accuhealth's PFM transmits daily FEV1 and peak expiratory flow (PEF) data points to physicians, and with its easy-to-use and plug-and-play device, patients with COPD are ensured proper care management through daily health monitoring and annual visits to physicians.
This innovative COPD monitoring solution, in addition to Accuhealth's existing cellular SpO2 meter and sleep and resting heart rate monitor, allows Accuhealth to extend its services to an additional 15 million Americans.
Stephen Samson, CEO of Accuhealth, celebrates the release of this cutting-edge device, stating, "On our 5th anniversary, we are proud to unveil a groundbreaking device, heralding a significant step forward in our quest to make healthcare more accessible, effective, and impactful. The user-focused design of our cellular-connected peak flow meter allows patients to measure, monitor, and manage their respiratory health effortlessly."
Samson further notes, "Accuhealth now offers a comprehensive, cellular, user-friendly solution catering to all chronic diseases, including but not limited to COPD, diabetes, congestive heart failure, kidney disease, and hypertension. Our research showed that older COPD patients often struggle with using a spirometer, leading to skipped readings. With our PFM that's as easy to use as exhaling, we see improved patient adherence to ongoing health monitoring routines. Supported by a world-class care management team fluent in over 300 languages and devices operational in 191 countries, Accuhealth stands as the sole globally ready RPM provider."
Accuhealth empowers physicians with the right data to stay ahead of negative health outcomes to keep patients healthy, happy, and out of the hospital. Founded in 2018, Accuhealth is a leading healthcare technology provider of turn-key remote patient monitoring solutions worldwide, providing hardware, software, and first-line 24/7/365 clinical monitoring to physicians with near real-time vital information and AI-enhanced data. Accuhealth's touchpoints-as-a-service yields improved outcomes, increased patient satisfaction, reduced costs for payers, and increased revenue for clinics, setting a new standard of care. Remote patient monitoring and chronic care management made easy and done right. Visit www.accuhealth.tech for more information.
Contact Information:
Carla McCormick
PR Coordinator, Accuhealth
info@accuhealth.tech
(213) 270-1175
Related Images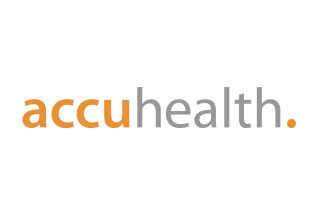 Accuhealth
Accuhealth, the leader in Remote Care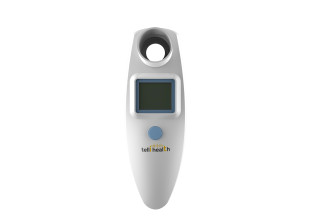 Tellihealth Peak Flow Meter
Tellihealth's world's first peak flow meter
Original Source:
Accuhealth Introduces First Cellular-Enabled Peak Flow Meter